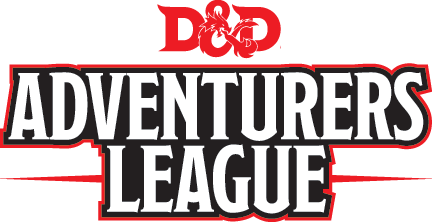 On Saturday, December 2, join players from all over North Carolina and beyond for an exclusive game day event. The Dungeons & Dragons Adventurers League of the Triangle presents the Triangle Epic Game Day IV: A New Epic, a single-day event aimed at bringing together D&D players from around the region in order to enjoy a great day of gaming. Triangle Epic Game Day IV: A New Epic will take place at Game Theory, located at 5910 Duraleigh Rd. Suite 125, Raleigh, NC 27615.
Schedule of events:
8am: Doors and registration opens
9am: Morning session of adventures
1pm: Break
2pm: Epic Adventure session begins
At the game day, we will have two sessions of play, featuring content for Adventurers League, the organized play program for D&D. The morning session will give new and returning players the opportunity to play a variety of adventures, while the afternoon session will be exclusively dedicated to the first D&D Season 7 epic: Peril at the Port. In addition to a great day of gaming, we will also have door prizes for each session!
If the death curse wasn't enough, more problems are plaguing the port. Pirates! Dastardly ne'er-do-wells have been spotted just outside of the harbor! Not content with scratching a living off of the rich port city's scraps, pirates are making for the city by land and sea. But Port Nyanzaru is far from defenseless; pick up a yklwah, climb aboard a dinosaur, or man the wall; but whatever you do, don't let those rapscallions into the city!
Fai Chen the world renown traveling merchant will also be making an appearance, for those adventurers brave enough to face the pirates. 
Prices on the day of at Game Theory:
Day Passes will be $10.00
Single Session Plays will be $8.00
All DM's will recieve a Free Day Pass for DM'ing one session, and will recieve a reward for each session they DM.