What Dangers and Adventures await your Heroes when you play this session of Dungeon World? I don't know! We will work together to create a tale that is cooler than any of us could imagine on our own. Let's play to see what happens!
GM(s): Zac Corbin
Playtime: 4 Hours
Theme(s): Fantasy, Supernatural/Paranormal/Mythos
No experience necessary. This game is beginner friendly. Characters will be made at the table.



Rated: Teen (13 to 17 yrs old)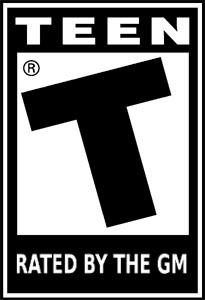 GMs
1 signed up, 0 needed
Players
5 signed up, room for 0