Character levels 5-10
Written by Daniel Helmick
The fabled sword of Selfaril is told to bestow wisdom and power upon whomever wields it, so naturally its discovery has caused quite a stir in Mulmaster. All of this is complicated when a masked benefactor claims to not only know the truth about the blade, but also how it can be used to benefit the oppressed people of Mulmaster. Can it truly change Mulmaster for the better?
A 4-hour adventure for 5th to 10th level characters (optimized for APL 8)
http://www.dmsguild.com/product/170489/DDEX214-The-Sword-of-Selfaril-5e
GM(s): Lowell Stouder
Theme(s): Action/Adventure, Fantasy
Some Experience Necessary. Players should bring legal D&D Adventure League characters, subject to GM approval. "Find character building guidelines here."
This game is participating in Games of Charity!



Rated: Everyone (No age requirement)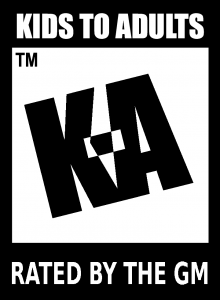 GMs
1 signed up, 0 needed
Players
3 signed up, room for 3