Character levels 5-10
Written by Jay Africa
An expedition of dwarf warriors from Citadel Adbar finds itself isolated and besieged by Ice Spire ogres and their allies. They require immediate relief or they risk being destroyed to a dwarf. SEER has directed you to their location in the hopes that you can rescue the dwarves and save their precious cargo, a tablet bearing secrets of ancient rune magic.
A 2-hour adventure for 5th-10th level characters (optimized for APL 7)
GM(s): Art Sharland
Theme(s): Action/Adventure, Fantasy
Some Experience Necessary. Players should bring legal D&D Adventure League characters, subject to GM approval. "Find character building guidelines here."
This game is participating in Games of Charity!



Rated: Everyone (No age requirement)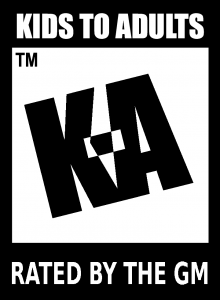 GMs
1 signed up, 0 needed
Players
3 signed up, room for 3
unknown
unknown
Wizard 5 (Arcane Caster)