Character levels 1-4
DDAL05-02 The Black Road
Caravans are having a difficult time getting through to Parnast via the Black Road. Organized attacks by orcs and other monstrous humanoids working in concert with one another have folks baffled. Little do they know that an unusually intelligent hill giant, going by the name of Bad Fruul is to blame. SEER has sent her emissary HSING, to task your group to accompany a caravan with a very special cargo destined for the Shrine of Axes in Parnast, and to figure out who is responsible.
Playtime: 2 hours
- AND -
DDAL05-03 Uninvited Guests
The Shrine of the Axes has been restored and Raggnar Redtooth, who previously conspired with dragon cultists, is trying to restore his reputation in Parnast by sponsoring a feast. There is just one thing he needs, meat for his feast. Game is supposed to be plentiful in the Weathercoate Wood, but the townsfolk are all busy with their own work, and the minions of Bad Fruul are still out there causing trouble. What can go wrong on a simple hunt?
Playtime: 2 hours
GM(s): Colin Pekruhn
Theme(s): Action/Adventure, Fantasy
Some Experience Necessary. Players should bring legal D&D Adventure League characters, subject to GM approval. "Find character building guidelines here."
This game is participating in Games of Charity!



Rated: Everyone (No age requirement)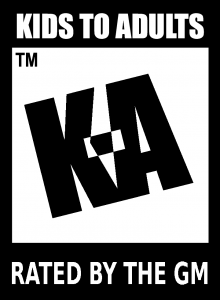 GMs
1 signed up, 0 needed
Players
6 signed up, room for 0
Monk 2 (Medic/Support)
unknown
Cleric 1
unknown
unknown
Fighter ? (Tank)