Character levels 11-16
When a Thayan research expedition returns from the Glacier of the White Wyrm with only two survivors that are reduced to whispering about an ancient pyramid under the ice, perhaps it is time to discover just what scares the life out of a nation of necromancers.
A 4-hour adventure for characters level 11-16.
GM(s): Lowell Stouder
Theme(s): Action/Adventure, Fantasy
Some Experience Necessary. Players should bring legal D&D Adventure League characters, subject to GM approval. "Find character building guidelines here."
This game is participating in Games of Charity!



Rated: Everyone (No age requirement)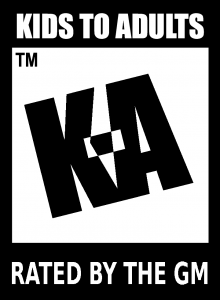 GMs
1 signed up, 0 needed
Players
3 signed up, room for 3
Fighter 14 (Tank)
unknown
Cleric 13