Character levels 5-10
A strange, foreign wizard calling himself Kelvan has appeared at the same time a strange mountain materializes out of thin air. He asks you to recover the Gloomblade from a Netherese ruin in order to help him with his research into this strange new mountain.
A 2-hour adventure for characters level 5-10.
GM(s): Jesse Tudela, Darion Smith, Tanya Stevens, Colin Pekruhn & Eric Boyce
Theme(s): Action/Adventure, Fantasy
Some Experience Necessary. Players should bring legal D&D Adventure League characters, subject to GM approval. "Find character building guidelines here."
This game is participating in Games of Charity!



Rated: Everyone (No age requirement)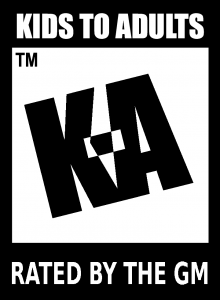 GMs
1 signed up, 0 needed
Players
1 signed up, room for 5