Character levels 11-16
Rastol Shan has summoned you to the Tower of Arcane Might and told you to be discrete.  The last time the chief of the Cloaks said that, there was a coup in Mulmaster.  This time, something has been stolen that he wants retrieved without the Thayans being alerted.
A 4-hour adventure for characters level 11-16.
GM(s): Clyde Humphrey & Jackin Jayaram
Theme(s): Action/Adventure, Fantasy
Some Experience Necessary. Players should bring legal D&D Adventure League characters, subject to GM approval. "Find character building guidelines here."
This game is participating in Games of Charity!



Rated: Everyone (No age requirement)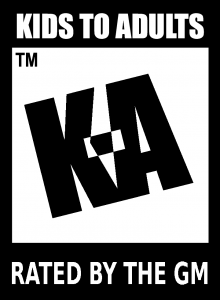 GMs
1 signed up, 0 needed
Players
6 signed up, room for 0
Warlock ? (Controller)
Wizard 12 (Arcane Caster)
unknown
Paladin 14 (Defender)
unknown
unknown