Character levels 2-4
Written by Victoria Jaczko
When devils slay the knightly leader of Arwyll Stead and orcs from the Hell's Fury tribe attack the town, all hope seems lost for the brave people living on Lastwall's border. The coincidental arrival of the mysterious half-orc Vegazi also raises unsettling questions, and it's up to the heroes to make sense of these events and end the Hell's Fury tribe's threat to Arwyll Stead once and for all. What does Vegazi have to do with the raiders' diabolical plot? Who will rally Arwyll Stead now that the town's icon has been cut down? And who is the mastermind orchestrating the orc tribe's alliance with devils from beyond?
GM(s): Frank Bird
Playtime: 4 Hours
Theme(s): Action/Adventure, Fantasy
Some Experience Necessary. Players should bring legal Pathfinder characters, subject to GM approval. "Find character building guidelines here."



Rated: Everyone (No age requirement)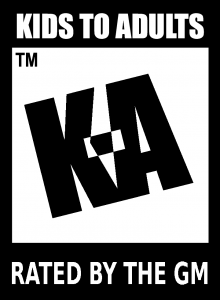 GMs
1 signed up, 0 needed
Players
6 signed up, room for 0
Shieldmarshal 2 (Defender)
Bard 3 (Arcane Caster)
unknown
unknown
unknown
unknown