Yes that's right you did not misread the title, My Little Pony Shadowrun Edition. I know what you're thinking but we've already went and paid the guy who wrote it so we're stuck with it. We didn't go and pay all this money for "The Awesomest Mission you've ever seen" to not use it so here we go. We feel dirty inside and we're sorry.
GM(s): Mark Pranys
Playtime: 4 Hours
Theme(s): Action/Adventure, Cyberpunk, Fantasy, Pulp, Science-Fiction, Supernatural/Paranormal/Mythos, Transhumanism
No experience necessary. This game is beginner friendly. Characters will be provided and players can bring their own.



Rated: Everyone (No age requirement)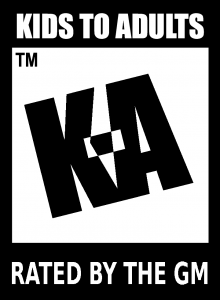 GMs
1 signed up, 0 needed
Players
6 signed up, room for 0