Come play some Board Games. We will start with Lords of Waterdeep and move on to another, or play it again. We'll decide together.
Other games I'll have include:
• 7 Wonders
• Tiny Epic Galaxies
• Wrath of Ashardalon
• Bang! the Dice Game
• Coup
• maybe some more.
GM(s): Zac Corbin
Playtime: 4 Hours
Theme(s): Fantasy
No experience necessary. This game is beginner friendly.



Age Rating: Everyone (No age requirement)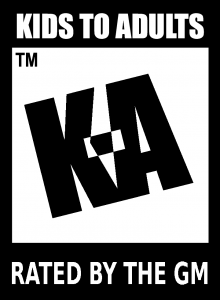 GMs
1 signed up, 0 needed
Players
2 signed up, room for 3