Amidst the frozen ruins of an ancient city, wizards battle in the hopes of discovering the treasures of a fallen empire. In this fantasy skirmish wargame, each player takes on the role of a wizard from one of ten schools of magic, and builds his band of followers.
While individual games of Frostgrave are quick and can easily be played in an hour or two, it is by connecting them into an ongoing campaign that players will find the most enjoyment.
This will introduce players to the game system and how the campaign system works.
GM(s): Dennis Rude
Playtime: 2 hours
Theme(s): Action/Adventure, Fantasy
No experience necessary. This game is beginner friendly.



Age Rating: Everyone (No age requirement)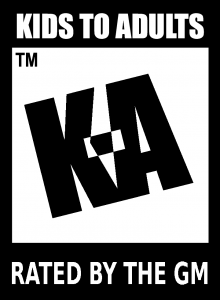 GMs
1 signed up, 0 needed
Players
2 signed up, room for 2