The Caren is under attack! Help the other fight off the Black Spiral Dancers. But why such a blatant attack?
GM(s): Kristin Carfley
Playtime: 4 Hours
Theme(s): Horror, Supernatural/Paranormal/Mythos
No experience necessary. This game is beginner friendly. Characters will be provided and players can bring their own.
This game is participating in Games of Charity!



Rated: Everyone (No age requirement)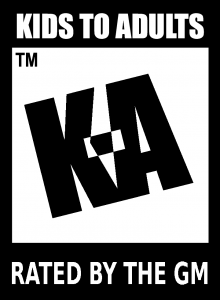 GMs
1 signed up, 0 needed
Players
4 signed up, room for 2