Players play investigators in Ancient Rome, hired to vet a Senator who seeks higher office. The wealthy senator seems to be hiding something far stranger than the average political scandal, but what is it?
GM(s): Michael Walsh
Playtime: 4 hours
Theme(s): Action/Adventure, Drama/Suspense, Horror, Supernatural/Paranormal/Mythos
No experience necessary. This game is beginner friendly. Characters will be provided, or players can bring their own
This game is participating in Games of Charity!



Rated: Teen (13 to 17 yrs old)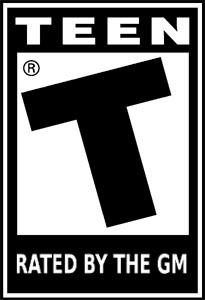 GMs
1 signed up, 0 needed
Players
2 signed up, room for 4