Dunnsmouth is diseased and rotten to the core.
Beset by malefactors supernatural and mundane, Dunnsmouth slowly
dies in the swamp. But within the rot are mysteries to be solved, evil to be
fought, and the Weird to be encountered.
Officially, the heroes are sent Dunnsmouth to collect back taxes from the local church. The priest in charge of collection, Adolphus Duncaster, finds the village and its surroundings disturbing, and sold the player characters the village's debt rather than go himself.
Unofficially, the heroes are sent to find out what happened to Duncaster's 20 year old daughter, who disappeared while on a trip to meet her distant cousins, who are one of the four families who founded Dunnsmouth.
This is a game for adults. Only players over 18 will be allowed to play. The heroes will be 4th level.
GM(s): Joab Stieglitz
Playtime: 4 hours
Theme(s): Drama/Suspense, Fantasy, Horror, Supernatural/Paranormal/Mythos
Some experience required, you must know the basics. Characters will be provided.
This game is participating in Games of Charity!



Rated: Adult (18+ yrs old)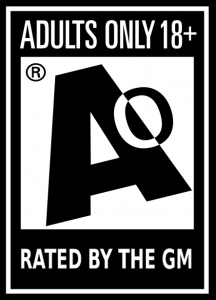 GMs
0 signed up, 1 needed
Players
0 signed up, room for 6
No signups yet