Spire Industries has moved goods throughout the CZ for years but Project: Takeback has opened the doors for competition.... competition that Spire doesn't want.
GM(s): Evan Griggs
Playtime: 4 Hours
Theme(s): Action/Adventure, Cyberpunk, Military/Espionage
No experience necessary. This game is beginner friendly. Characters will be provided and players can bring their own.
This game is participating in Games of Charity!



Rated: Everyone (No age requirement)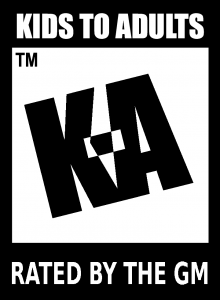 GMs
1 signed up, 0 needed
Players
7 signed up, room for 0