Whether you want to play your army against someone else or try the game out for the first time at NO ADDITIONAL COST, this is the best way to do it.
No commitment necessary, just stop by and play at any open tables.
Demonstrations will happen as wanted and there may be a mini tournament with prizes.
Organizer: Devon Maher



Rated: Everyone (No age requirement)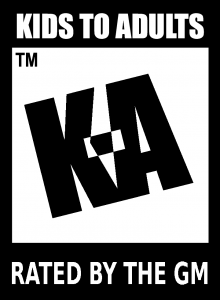 GMs
1 signed up, 5 needed
Players
0 signed up, room for 12
No signups yet