A crisis has arisen in the secret war between vampires. The ravenous Sabbat have been waging war against the Camarilla domain of Martinsburg for the past three years. There has been open fighting in the streets nightly, but little attention was given until a video that shows Martinsburg as a remake of Escape from New York went viral. The Justicars of the Camarilla want this problem solved. The Sabbat want to push their advantage and claim Martinsburg as their own. The mad Camarilla Prince of Martinsburg doesn't respond to outside inquiries. The news networks want their pieces of this story, and the Masquerade is starting to crumble.
How would you like to see events play out? Who will you support? Who are you willing to betray? And who can you trust to help?
STs: Rachel R. & Jason R.
Length: 4 Hours
Time Period: 21st Century (Modern Day)
Theme(s): Drama/Suspense, Horror, Supernatural/Paranormal/Mythos
New and veteran players are welcome. Pre-gen characters will be available. You can also bring or create your own characters. If you have any questions or would like to make a character before the event, contact us at lc-events@googlegroups.com



Website: Winchester, VA: Sins in the Valley



Rated: Teen (13 to 17 yrs old)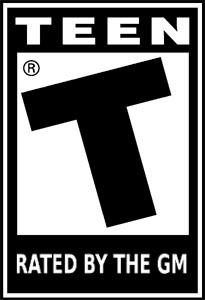 GMs
2 signed up, 1 waiting
Players
1 signed up, room for 49